Bigg Boss 12 Voting Process (Online Poll), Contestants & Eviction Details
Our favourite show of the year, Bigg Boss is back with yet another season, hosted by Salman Khan. The refreshing thing about this season is that, unlike any other previous season, the theme is new as contestants are competing in Jodis as well as solos. Also, for the first time, Bigg Boss is not happening in Lonavala; its happening in Goa, which makes it even more exciting. The show, aired on Colors TV, has been leading the TRP charts ever since it began on 16 September 2018.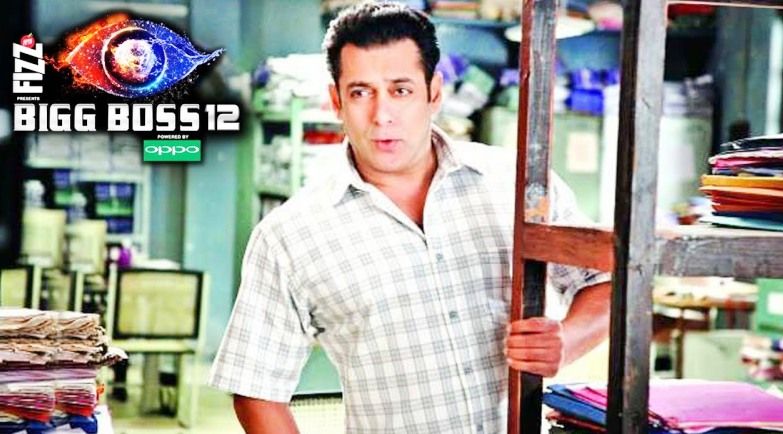 To make it easier to understand for those who aren't aware of this season's format, 17 contestants have entered the Bigg Boss 12 house, which includes 5 commoner in jodis, 1 celebrity jodi, and 5 celebrity solo contestants. Like any other season, each week the contestants nominate their fellow housemates for eviction. The nominated contestants remain in the "danger-zone" until one of them is evicted via viewers' voting at the end of the week.
As views, it is our highest priority to save our favourite "contestant" or "jodi" from eviction by giving our precious votes before the deadline. However, despite being aware of show's voting format, we, as fans, normally don't bother to vote; thinking others will vote or due to lack of awareness about the voting procedure. Nevertheless, below you can find the methods with which you can cast your vote before your favourite star bites the dust. For your convenience, we have included all the steps that will make your job easy:
Online Voting through Voot.com
Although there is a flood of smartphones, many people do not have access to it; however, one thing to which they do have access is a basic internet browser that comes pre-loaded with any mobile phone that supports the "World Wide Web". Moreover, this method will come in handy for people who do not like using cellphones and instead use desktops/laptops for most of their work.
Step 1: Open www.voot.com
Step 2: Register yourself by entering your name, email id and password. Alternatively, you can sign up with your Facebook or Google account.
Step 3: After registering yourself, log into the website by providing the credentials used while creating the account in the above-mentioned step. If you have registered through your Facebook account, then just logging into it would suffice.
Step 4: Now select Bigg Boss 12 option from the menu and click on "Vote Now".
Step 5: Through the list of nominees that now appear on your screen, cast a vote for your favourite contestant and save them from eviction.
Quite Simple! Isn't it? Now let's have a look at the second method of voting which is through the Voot Mobile App, which you can download from the Google Play Store or from the App Store in case you own an iPhone.
Voting through Voot Mobile App
Step 1: Download Voot App via your respective app store.
Step 2: Follow the same registration process as mentioned above.
Step 3: After logging into your account, Click on the "Vote Now" option and save your 'dearest' participant from elimination.
If you are facing any problems in regards to the voting process, shoot your comments below and we at StarsUnfolded will try to answer your queries at the earliest.
Bigg Boss 12 Contestant List
Name
Occupation/Profession
Entered as
Current Status
Actor
Solo (Celebrity)
Competing
Actress
Solo (Celebrity)
Competing
Actress
Solo (Celebrity)
Evicted (4th Week)
Actress
Solo (Celebrity)
Competing
Cricketer
Solo (Celebrity)
Sent to the secret room on 10 October 2018 (4th week)
Re-entered the house on 15 October 2018 (5th week)
Singer
Jodi with Jasleen Matharu (Celebrity)
Sent to the secret room on 7 October 2018 (3rd week)
Re-entered the house on 15 October 2018 (5th week)
Singer
Jodi with Anup Jalota (Celebrity)
Competing
Singer
Jodi with Urvashi Vani (Commoner)
Competing
Student
Jodi with Deepak Thakur (Commoner)
Competing
Lawyer
Jodi with Nirmal Singh (Commoner); later with Surbhi Rana (Commoner)
Competing (Eliminated on the 2nd week (30 September) but re-entered on the same day as a wild-card entry with Surbhi Rana)
Dentist, Pharmaceutical Scientist, MTV Roadies Xtreme 2018
Jodi with Romil Chaudhary (Commoner)
Competing (Wild-Card Entry on 30 September 2018 (2nd week))
Policeman
Jodi with Romil Chaudhary (Commoner)
Eliminated on the 2nd week (30 September)
Businesswoman
Jodi with Kriti Verma (Commoner)
Competing
GST Officer, MTV Roadies Xtreme 2018 Contestant
Jodi with Roshmi Banik (Commoner)
Competing
Businessman, Actor
Jodi with Sourabh Patel (Commoner)
Competing
Farmer, Actor, Assistant Casting Director
Jodi with Shivashish Mishra (Commoner)
Competing
Front Office Manager (Receptionist)
Jodi with Somi Khan (Commoner)
Competing
Sales Manager
Jodi with Saba Khan (Commoner)
Competing
Bigg Boss 12 Voting Rules & Regulations:
Better to keep the following rules in mind, in order to avoid confusion:
A viewer can cast a maximum of 1 vote from his/her registered email address.
Any number of votes cast thereafter will be considered null and void.
A vote is counted only when it reaches the server of the concerned telecom/internet operator. The channel/show holds the right to cancel any vote that comes through an incomplete/unclear user ID or profile.
Bigg Boss 12 Evicted Contestants List
Week No.
Participant(s) Evicted
1
No Elimination
2
Roshmi Banik & Kriti Verma, Romil Chaudhary & Nirmal Singh (Romil Chaudhary re-entered the house as a wild card entry with Surbhi Rana)
3
No Elimination; Anup Jalota sent to the secret room on 7 October 2018
4
Sreesanth sent to the secret room on 10 October 2018
Neha Pendse